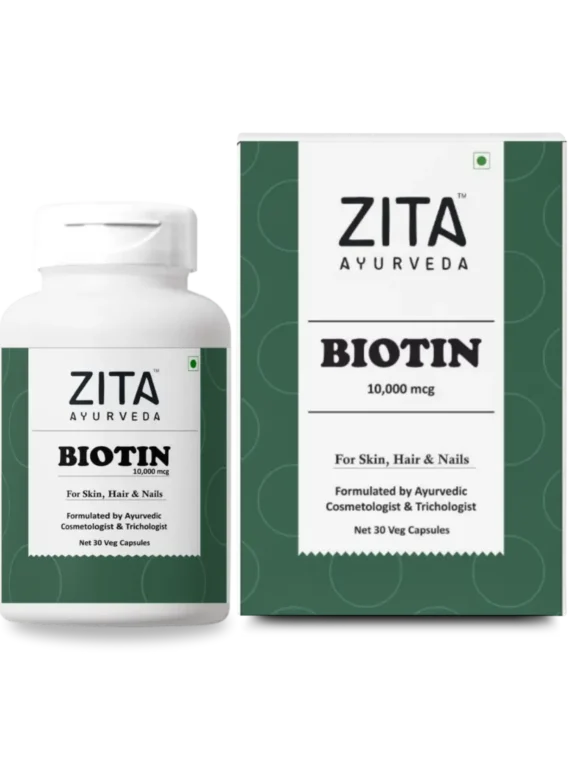 Zita Ayurveda Biotin for Skin, Hair & Nails – 30 Veg Capsules
Biotin is an essential nutrient that is important for promoting healthy hair, skin, and nails. It helps to strengthen the hair shaft and promote hair growth, as well as reducing hair loss, breakage, and split ends. It also helps to keep the skin hydrated and supple, promoting the production of tatty acids, collagen, and elastin. Additionally, it can reduce the appearance of wrinkles and fine lines, as well as helping to prevent acne, eczema, and psoriasis flare-ups. Lastly, it helps to strengthen the nails, preventing them from becoming brittle and breaking easily.

Guaranteed safe & secure checkout
There are no question found.