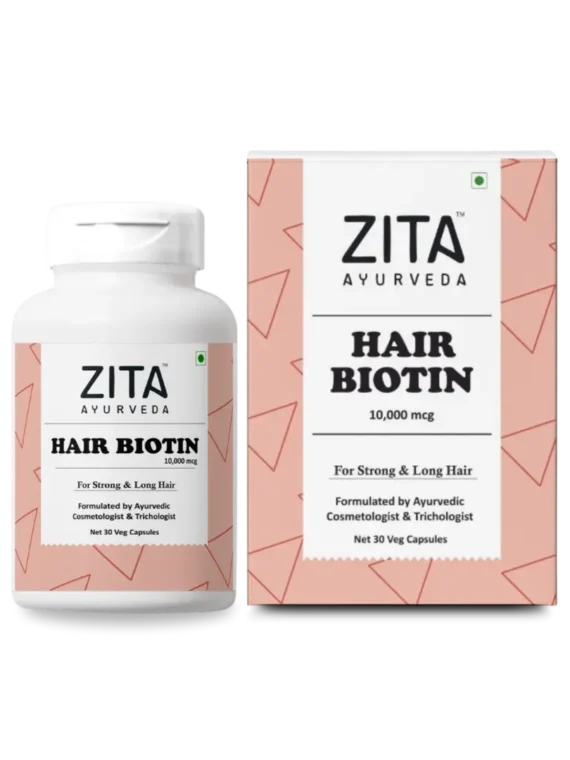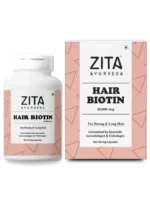 Zita Ayurveda Hair Biotin for Strong & Long Hair – 30 Veg Capsules
Biotin is a key component for healthy hair growth, as it helps to promote the production of keratin, a protein that is responsible for strengthening and protecting the hair shaft. Additionally, it helps to prevent hair loss by providing the scalp with essential nutrients and vitamins, and may also reduce the appearance of split ends. Biotin can also help to reduce hair breakage, as well as increasing the thickness and volume of the hair. Lastly, it helps to protect the hair from environmental damage, such as from UV rays and other pollutants.

Guaranteed safe & secure checkout
There are no question found.